Bladder Symptoms in Fibromyalgia
Published: July 12, 2012
Categories:
Do you "Drink like a fish and pee like a race horse?" A new study confirms that Fibromyalgia is associated with bladder spasm and urinary frequency.
Urodynamic Study and Quality of Life in Patients with Fibromyalgia and Lower Urinary Tract Symptoms
Maita Poli de Araujo, Alex Carvalho Faria, Claudia Cristina Takano, Emerson de Oliveira, Marair Gracio Ferreira Sartori, Daniel Feldman Pollak, and Manoel Joao Batista Castello Girao
Int Urogynecol J Pelvic Floor Dysfunct, March 4, 2008
Sector of Urogynecology, Federal University of São Paulo, São Paulo, Brazil, dramaita@gmail.com.
The aim of this study was to evaluate clinical and urodynamic observations on women with Fibromyalgia (FM) and lower urinary tract symptoms (LUTS). Fifty-one patients with FM and LUTS and 50 patients with LUTS without FM answered questions about urinary symptoms and also two questionnaires about quality of life measures: "Medical Outcomes Study 36-Item Short-Form Health Survey" and "King's Health Questionnaire." The urodynamic parameters evaluated were the following: maximum cystometric capacity, urine loss due to cough, Valsalva leak point pressure, and detrusor overactivity (DO). The groups were homogeneous concerning age, parity, body mass index and genital prolapse. Symptoms such as increase of urinary frequency (p = 0.007) and urge urinary incontinence (p = 0.004) were statistically more common in the FM group. DO was the statistically most common urodynamic observation in patients with FM (p = 0.02). Regarding the questionnaires about quality of life, the patients with Fibromyalgia and LUTS had the worst results in all fields. In conclusion, patients with FM and LUTS have detrusor overactivity more often as well as an increase of urinary frequency, contributing to the quality of life worsening.
PMID: 18317663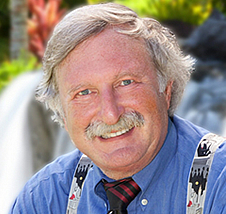 Jacob Teitelbaum, M.D. is one of the world's leading integrative medical authorities on fibromyalgia and chronic fatigue. He is the lead author of eight research studies on their effective treatments, and has published numerous health & wellness books, including the bestseller on fibromyalgia From Fatigued to Fantastic! and The Fatigue and Fibromyalgia Solution. Dr. Teitelbaum is one of the most frequently quoted fibromyalgia experts in the world and appears often as a guest on news and talk shows nationwide including Good Morning America, The Dr. Oz Show, Oprah & Friends, CNN, and Fox News Health.