Getting the Proper Diagnosis of Fibromyalgia Saves Health Care Dollars
Published: July 22, 2012
Categories:
This new English study shows that people with Fibromyalgia who are given this diagnosis spend less on health care than before they get the correct diagnosis. This is no surprise, as knowing what is going on is both reassuring and allows the doctor and patient to focus their attention on more effective testing and therapy. One more strike against those out there who say telling people the truth about their diagnosis makes people sicker and wastes health dollars. Better yet, offer effective therapy and see what happens!
Health Economic Consequences Related to the Diagnosis of Fibromyalgia Syndrome
L Annemans, S Wessely, E Spaepen, K Caekelbergh, J P Caubere, K Le Lay, and C Taieb
Arthritis Rheum, February 29, 2008; 58(3): 895-902.
IMS Health, Brussels, Ghent University, Ghent, Belgium
OBJECTIVE: To evaluate the use and costs of medical resources before and after a diagnosis of Fibromyalgia Syndrome (FMS) in a large primary care population in the UK.
METHODS: We applied an existing data set for medical resource use among patients with a coded diagnosis of FMS. The observed quantities of 157 types of medical resource use before and after the diagnosis of FMS were multiplied by unit costs in order to calculate the cost of care (general practitioner [GP] visits, drugs, referrals and diagnostics) within the National Health Service, excluding hospital costs. Costs before diagnosis were used in a trend analysis to predict later costs, assuming the diagnosis had never been made, and these predicted costs were compared with the observed costs after diagnosis.
RESULTS: Following a diagnosis of FMS, a decrease in costs as compared with the predicted trend was observed. In the 4 years after diagnosis, the average difference between the predicted and observed cost was £66.21 per 6 months per patient. This suggests that making the diagnosis leads to savings and a decrease in resource use. The main effect was observed for tests and imaging (£24.02 per 6 months), followed by pharmaceuticals (£22.27), referrals (£15.56), and GP visits (£4.36).
CONCLUSION: Failure to diagnose a true case of FMS has its own costs, largely in excess GP visits, investigations and prescriptions.
PMID: 18311794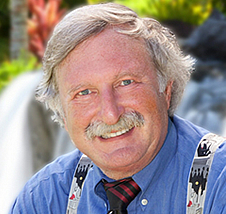 Jacob Teitelbaum, M.D. is one of the world's leading integrative medical authorities on fibromyalgia and chronic fatigue. He is the lead author of eight research studies on their effective treatments, and has published numerous health & wellness books, including the bestseller on fibromyalgia From Fatigued to Fantastic! and The Fatigue and Fibromyalgia Solution. Dr. Teitelbaum is one of the most frequently quoted fibromyalgia experts in the world and appears often as a guest on news and talk shows nationwide including Good Morning America, The Dr. Oz Show, Oprah & Friends, CNN, and Fox News Health.