Black Cohosh May Decrease Breast Cancer Risk by Half While Preventing Cancer Recurrence
Published: September 19, 2012
Categories:
A 2007 study suggests that women taking supplements of black cohosh may cut their risk of breast cancer by more than 50 percent. The researchers evaluated 949 women with breast cancer and 1,524 without cancer.
Rebbeck and coworkers found that the use of black cohosh was associated with a 61 percent reduction in the risk of breast cancer. This risk reduction was also observed for an herbal preparation derived from black cohosh, which was calculated to reduce the risk of breast cancer by 53 percent.1 In addition, in a study of 18,861 women with breast cancer, those on black cohosh were 41 percent less likely to develop a recurrence of their cancer over the average 3.6 years they were followed.2
I am not recommending it as a breast cancer preventive or therapy. Nonetheless, a lot of unbalanced information has been put out to scare women away from using herbals, and I believe this is one more example. Some doctors suggest that black cohosh increases estrogen production (not the case) and one mouse study of mice with breast cancer found it to be detrimental. On the other hand, every study I've seen testing it in human breast cancer cells has shown it to be at least neutral and usually helpful. Given the overall data, if I were a women taking tamoxifen, I would be on a black cohosh supplement. I would also be on B vitamins and coenzyme Q10.
References:
1. International Journal of Cancer 1 April 2007, Volume 120, Issue 7, Pages 1523-1528, doi: 10.1002/ijc.22485 "A retrospective case-control study of the use of hormone-related supplements and association with breast cancer" Authors: T.R. Rebbeck, A.B. Troxel, S. Norman, G.R. Bunin, A. DeMichele, M. Baumgarten, M. Berlin, R. Schinnar, B.L. Strom
2. Henneicke-von Zepelin HH, et al. Black Cohosh extract and recurrence free survival after breast cancer. Int J Clin Pharmacol Ther. 2007; 45(3):143-145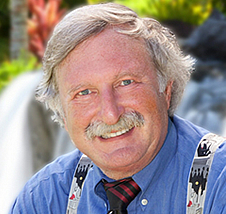 Jacob Teitelbaum, M.D. is one of the world's leading integrative medical authorities on fibromyalgia and chronic fatigue. He is the lead author of eight research studies on their effective treatments, and has published numerous health & wellness books, including the bestseller on fibromyalgia From Fatigued to Fantastic! and The Fatigue and Fibromyalgia Solution. Dr. Teitelbaum is one of the most frequently quoted fibromyalgia experts in the world and appears often as a guest on news and talk shows nationwide including Good Morning America, The Dr. Oz Show, Oprah & Friends, CNN, and Fox News Health.