Is Thyroid Cancer More Common in CFS?
Published: September 22, 2012
Categories:
Dear Readers,
Some of you may have heard about research saying that thyroid cancer incidence is dramatically higher in CFS. This was done by Dr. Byron Hyde, who I've known for many years. Though a good practitioner, I have found some of his research findings to not be consistent with what we find clinically (e.g., he felt most patients with CFS have severe blockages of the neck arteries). This is another example where one needs to interpret the data clearly to avoid harming the patient. I have NOT seen an increase in incidence of thyroid cancer in CFS.
In addition, Dr. Meryl Nass discussed with Dr. Hyde at the Florida IACFS meeting in January 2007 that autopsy data (she learned this at a Harvard endocrinology CME in 2006) showed a 4% rate of thyroid cancer in the general population, but mostly it did not seem to metastasize or grow large and she later sent him the info.
In addition, my colleague and wonderful CFS expert, Paul Cheney, noted when I found the thyroid cancer study to be faulty that:
"Jacob, I agree with you. I have had two cases of thyroid cancer in more than 5,000 cases seen over 20+ years , one just 3 months ago to make two. Interestingly, I just read an article last month that reported the incidence of thyroid cancer in situ using autopsy findings in those over 50 is 100% (Harvard study entitled "Living with Cancer"). Therefore, if you live to be 50, you will have a 100% chance of having carcinoma in situ in one or more places but thyroid most of all. The article went on to describe the angiogenesis and anti-angiogenesis factors that are in equilibrium that keep cancer from being a "disease." Robert Good's original hypothesis that we all have cancer and may never die of it is correct."
Overall, I would take this study with a grain of salt as an increased risk of thyroid cancer has not been seen clinically over decades of follow up. It is possible that biopsy changes are seen which look like thyroid cancer in an early stage, but I have not seen much thyroid cancer in my 3,000 CFS patients over the last 30 years and I suspect they would have shown by now. I am concerned that the risk of wide scale thyroid removal outweighs the benefits and would still use standard diagnostic approaches (instead of needle biopsies routinely for no other reason). In his group of 6 thyroidectomies, one patient had a heart attack after surgery and others had vocal cord and other complications. It was not clear what degree of thyroid cancer was "confirmed on pathology."
Basically, I would NOT look for thyroid cancer unless a thyroid nodule or other indication is present—where you would look for it even if the patient did not have CFS.
The abstract and link to the study are below.
L&B,
Jacob Teitelbaum, M.D.
Thyroid Malignancy In ME/CFS Far Exceeds Normal Rate
Alasbimn Journal
"Thyroid Malignancy Association with Cortical & Subcortical Brain SPECT Changes In Patients Presenting with a Myalgic Encephalomyelitis/Chronic Fatigue Syndrome"
By Dr. Byron Hyde
Abstracts
Thyroid malignancy in ME/CFS patients greatly exceeds the normal incidence of thyroid malignancy in any known subgroup. The thyroid malignancy incidence in the ME/CFS group may exceed 6,000/100,000. As part of their investigation, Myalgic Encephalomyelitis/Chronic Fatigue Syndrome (ME/CFS) patients should be examined by thyroid ultrasound for evidence of thyroid pathology and malignancy. Thyroid pathology may be missed in this group of patients if investigation relies only upon serum testing for TSH, FT3, FT4, microsomal and thyroglobulin antibodies, which are usually normal. Thyroid uptake scans tend also to be normal and may also miss malignant lesions. A newly recognized syndrome may exist in ME/CFS patients characterized by: (a) thyroid malignancy, (b) persistent abnormal cortical and subcortical SPECT brain scans (NeuroSPECT), (c) failure of thyroidectomy surgery and hormone replacement to correct the fatigue syndrome, and (d) an unusual high incidence of cervical vertebrae osteoarthritic changes. ME/CFS patients with addressed non-malignant thyroid disease and abnormal NeuroSPECT scans may also fail to improve despite adequate thyroid hormone replacement. A brief summary of the differences between ME and CFS is discussed.
Lee, Hur and Ahn1 stated that thyroid malignancy is said to be an infrequent occurrence found in 0.5 to 3 patients per 100,000 in the general population. They noted that in a subgroup of patients booked for mammography, a thyroid ultrasound was also performed. In this group, they found thyroid malignancy frequency was as high as 3 per 100,000. It is not known if their subgroup was at a higher risk for malignancy. Mittelstaedt2 in the Globe and Mail states that thyroid malignancy was 15 per 100,000.
In the past 100 patients whom I have investigated for (ME/CFS),3 with or without associated Fibromyalgia Syndrome (FS), I have found that 6% of these patients had thyroid malignancy. In each of these patients the diagnosis was made by ultrasonography and needle biopsy under ultrasonography. This was followed by surgical removal of the thyroid, and each case the malignancy was confirmed. These findings would suggest that 6% of the ME/CFS patients seen, or 6,000 cases per 100,000, had a confirmed thyroid malignancy. Unfortunately, these figures may be conservative since we are in the process of obtaining needle biopsies on six further cases of these first 100 patients. In addition, we have not yet performed thyroid ultrasound on all 100 cases. We are in the process of further investigation of those patients who had not yet been investigated by thyroid ultrasound.
Previously, it has been noted that the increased incidence of thyroid malignancy in the general population is only associated with increased radiation exposure. Patients presenting with symptoms of ME/CFS or Fibromyalgia may have significant higher thyroid malignancy incidence.
NeuroSPECT was performed with the radiopharmaceutical Neurolite™ and processed with the software Neurogam by Segami Corp (Maryland, USA).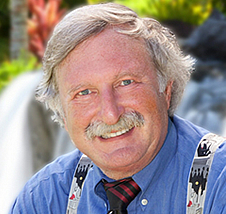 Jacob Teitelbaum, M.D. is one of the world's leading integrative medical authorities on fibromyalgia and chronic fatigue. He is the lead author of eight research studies on their effective treatments, and has published numerous health & wellness books, including the bestseller on fibromyalgia From Fatigued to Fantastic! and The Fatigue and Fibromyalgia Solution. Dr. Teitelbaum is one of the most frequently quoted fibromyalgia experts in the world and appears often as a guest on news and talk shows nationwide including Good Morning America, The Dr. Oz Show, Oprah & Friends, CNN, and Fox News Health.