Flexeril for Fibromyalgia
Published: August 10, 2012
Categories:
I've noted for more than a decade that a very low dose of the muscle relaxant Flexeril (cyclobenzaprine) can be very helpful in people with fibromyalgia. Although the drug is a distant cousin to the antidepressant Elavil (amitriptyline), it has nowhere near the same level of side effects, like weight gain and dry mouth. And low dose Flexeril works without next-day sedation. Now there's more good news about Flexeril for fibromyalgia patients.
Doctors at the Centre for Sleep and Chronobiology at the University of Toronto studied 37 patients with fibromyalgia, dividing them into two groups. One group received a bedtime dose of 1 to 4 milligrams of Flexeril, a very low dose compared to the standard 10 mg 3x day. (The researchers even gave the dosage level a set of official-sounding initials: VLD, or "very low dose.") The other group received a placebo. After eight weeks, the FM patients taking VLD Flexeril had significantly improved symptoms, including:
More nights of restorative sleep
Less muscle pain
Less muscle tenderness
Less anxiety and depression
Less fatigue
An important hint: generic Flexeril costs a few pennies a day, but is available only in 10 mg tablets. The brand name drug is very expensive and is available in 5 mg tablets. So get the generic and just take half, or even a nibble, off the tablet at bedtime. You'll dramatically help your sleep and improve your symptoms for just a few cents a day! And you can safely add Flexeril to other natural sleep remedies that you may be taking.
References
"Effects of Bedtime Very Low Dose Cyclobenzaprine on Symptoms and Sleep Physiology in Patients with Fibromyalgia Syndrome: A Double-blind Randomized Placebo-controlled Study." Moldofsky H, Harris HW, Archambault WT, Kwong T, Lederman S. J Rheumatol. 2011 Sep 1.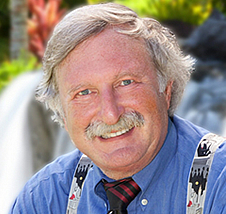 Jacob Teitelbaum, M.D. is one of the world's leading integrative medical authorities on fibromyalgia and chronic fatigue. He is the lead author of eight research studies on their effective treatments, and has published numerous health & wellness books, including the bestseller on fibromyalgia From Fatigued to Fantastic! and The Fatigue and Fibromyalgia Solution. Dr. Teitelbaum is one of the most frequently quoted fibromyalgia experts in the world and appears often as a guest on news and talk shows nationwide including Good Morning America, The Dr. Oz Show, Oprah & Friends, CNN, and Fox News Health.