Is CFS Caused by Allergic Reactions to Infections?
Published: July 23, 2012
Categories:
An Intriguing Hypothesis — and NAET May Help!
In an interesting article, Dr. Sarah Myhill (one of my favorite CFS researchers) theorizes that it may not be the bacterial or viral infections themselves causing CFS, but rather an allergic reaction to those infections. This is common in illness. For example, rheumatic fever and rheumatoid arthritis are not caused by the associated infections (which are trivial in those conditions) but rather by the body's excessive response to those infections.
In a recent newsletter, I told you about a new study (funded by our foundation) showing that addressing food allergies with NAET dramatically improved function in 23 of 30 autistic children — compared to a control group of 30, where none of the children significantly improved. NAET-related techniques can also decrease excess reactions to infections. (I have personally experienced the symptoms of a cold improving within minutes of NAET therapy!) And NAET can also successfully address arthritis.
But there's a trick to using NAET to address reactions to specific infections: knowing which infection(s) to address! Another challenge is that NAET doesn't routinely include infections in the list of what it addresses, so a practitioner has to specifically consider these infections and muscle test for them. (Muscle testing is very much an art, and not everyone does it well, so it's good to work with an experienced practitioner.)
An intriguing possibility? It may be possible to address the infections without needing to know the specific infection involved. If so, a simple, low-cost 20-minute therapy could be more effective than 6 months of antibiotics or antivirals! This can be done by muscle testing, using four bodily substances:
Saliva
Blood (a drop collected with the same lancets used for blood-sugar fingerstick testing in diabetes)
Stool
Nasal mucus (blow your nose or collect a bit with a cotton swab)
For each of these, a small amount (e.g., a few drops) of the sample is put in a clean, empty glass jar (like a baby food bottle) and taken with you to the NAET visit. The practitioner muscle tests each of the samples. If necessary, each of these four specimens can be addressed, one per visit. (However, the basic 10 allergen food groups should have been tested first.) The effects of the blood therapy can be especially powerful.
Though NAET has been very helpful in addressing food and other sensitivities in CFS/FMS — and it's also effective for addressing day-to-day infections — we have not really looked at it for addressing infections in CFS/FMS. We will be doing this soon. Antiviral medications like Valcyte cost tens of thousands of dollars, and addressing secondary bacterial infections can take months or years of antibiotics. Could it be that a simple, 20-minute NAET therapy may have the same or better effect! It's an intriguing thought…
Might it also help those with severe die-off reactions while taking antifungal or other anti-infectious agents?
Stay tuned for more on this. Meanwhile, if you are seeing an NAET (or related) practitioner, ask them to consider this type of testing in their therapy — and then share your experience with us. On this cutting edge of our understanding, we all get to teach each other!
(See Dr. Myhill's article on allergies to infections at ProHealth.com.)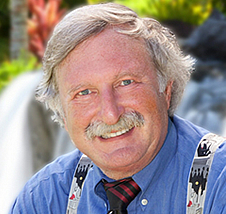 Jacob Teitelbaum, M.D. is one of the world's leading integrative medical authorities on fibromyalgia and chronic fatigue. He is the lead author of eight research studies on their effective treatments, and has published numerous health & wellness books, including the bestseller on fibromyalgia From Fatigued to Fantastic! and The Fatigue and Fibromyalgia Solution. Dr. Teitelbaum is one of the most frequently quoted fibromyalgia experts in the world and appears often as a guest on news and talk shows nationwide including Good Morning America, The Dr. Oz Show, Oprah & Friends, CNN, and Fox News Health.