Optimal Testosterone Levels Associated with Longer and Healthier Life
Published: October 23, 2012
Categories:
More and more studies are showing that low testosterone is associated with increased deaths at a younger age—especially from heart disease. Click here to see an interview with Adrian S. Dobs, MD, Professor of Medicine and Oncology and Vice Chair of the Department of Medicine, Division of Endocrinology and Metabolism, at the Johns Hopkins School of Medicine, Baltimore, Maryland.
Here are some of the key points made by Professor Dobs:
Several studies have evaluated the link between testosterone levels in men and the development of cardiovascular disease.[1-3] A recently reported study,[1] for example, prospectively studied 794 men aged 50-91 years, in the Rancho Bernardo area of California. The study evaluated the relationship between testosterone and all-cause mortality over approximately 20 years.[1] They found that men with testosterone levels < 241 ng/dL, i.e. in the lowest quartile, were 40% more likely to die than those with higher levels of testosterone.

These [three] studies, all of which included long term follow-up, produced somewhat similar findings and indicate that low testosterone may increase the risk for mortality from cardiovascular disease.

 Men with higher testosterone levels have more muscle mass and may be at lower risk for cardiovascular disease.

Testosterone plays an important role in glucose metabolism, and low testosterone is considered an early marker for disturbances in glucose metabolism and the development of diabetes and the metabolic syndrome. In addition, large epidemiologic studies have shown a strong association between type 2 diabetes mellitus and low testosterone levels. For example, men in the lowest third of free testosterone level were 4 times more likely to have diabetes compared with men in the highest third.[4]

In my opinion, the association between testosterone and prostate cancer has been overstated. Many large studies suggest that testosterone does not cause prostate cancer.[5,6] It may not even influence the growth of prostate cancer. There have been placebo-controlled clinical studies in which testosterone was given to men without prostate cancer, and these men did not develop prostate cancer in numbers greater than expected in untreated patients.[7] In fact, the more aggressive and advanced prostate cancers appear to be associated with lower testosterone levels.[8] So there is really no clear evidence of a connection between testosterone and the development of prostate cancer. However, if a patient is started on testosterone, the conservative and responsible thing to do is to monitor him closely with a serum PSA and a digital rectal exam to make sure he does not develop prostate cancer while on testosterone.
Click here to see the entire interview (free registration required).
References:
1. Laughlin GA, Barrett-Connor E, Bergstrom J. Low serum testosterone and mortality in older men. J Clin Endocrinol Metab. 2008;93:68-75. Abstract
2. Shores MM, Matsumoto AM, Sloan KL, Kivlahan DR. Low serum testosterone and mortality in male veterans. Arch Intern Med. 2006;166:1660-1665. Abstract
3. Khaw KT, Dowsett M, Folkerd E, et al. Endogenous testosterone and mortality due to all causes, cardiovascular disease, and cancer in men: European prospective investigation into cancer in Norfolk (EPIC-Norfolk) Prospective Population Study. Circulation. 2007;116:2694-2701. Abstract
4. Selvin E, Feinleib M, Zhang L, et al. Androgens and diabetes in men: results from the Third National Health and Nutrition Examination Survey (NHANES III). Diabetes Care. 2007;30:234-238. Abstract
5. Travis RC, Key TJ, Allen NE, et al. Serum androgens and prostate cancer among 643 cases and 643 controls in the European Prospective Investigation into Cancer and Nutrition. Int J Cancer. 2007;121:1331-1338. Abstract
6. Gann PH, Hennekens CH, Ma J, Longcope C, Stampfer MJ. Prospective study of sex hormone levels and risk of prostate cancer. J Natl Cancer Inst. 1996;88:1118-1126. Abstract
7. Marks LS, Mazer NA, Mostaghel E, et al. Effect of testosterone replacement therapy on prostate tissue in men with late-onset hypogonadism: a randomized controlled trial. JAMA. 2006;296:2351-2361. Abstract
8. Schatzl G, Madersbacher S, Thurridl T, et al. High-grade prostate cancer is associated with low serum testosterone levels. Prostate. 2001;47:52-58. Abstract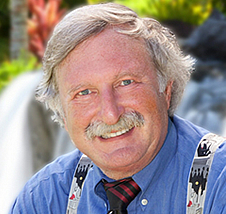 Jacob Teitelbaum, M.D. is one of the world's leading integrative medical authorities on fibromyalgia and chronic fatigue. He is the lead author of eight research studies on their effective treatments, and has published numerous health & wellness books, including the bestseller on fibromyalgia From Fatigued to Fantastic! and The Fatigue and Fibromyalgia Solution. Dr. Teitelbaum is one of the most frequently quoted fibromyalgia experts in the world and appears often as a guest on news and talk shows nationwide including Good Morning America, The Dr. Oz Show, Oprah & Friends, CNN, and Fox News Health.