Probiotics and Lactoferrin Improve Effectiveness of Antibiotic Therapy for Ulcers
Published: October 21, 2012
Categories:
Standard medical therapy with two antibiotics and an acid inhibitor fails to eradicate Helicobacter pylori, the infection that causes ulcers, in about 25% of patients with gastritis or peptic ulcer disease. Investigators in Italy now report that supplementation with lactoferrin and probiotic bacteria can boost improvement rates and reduce side effects.
Lactoferrin is a glycoprotein found in bodily secretions involved in immune defense, the researchers explain in the American Journal of Gastroenterology for May. Evidence suggests it is effective in killing H. pylori. Probiotics have had a therapeutic influence in inflammatory bowel disease and viral infections.
The study randomized 206 patients with H. pylori infection to standard therapy for 7 days (esomeprazole, clarithromycin, and amoxicillin) or standard therapy plus bovine lactoferrin and the probiotic.
The patients were instructed to take the lactoferrins 30 minutes after two meals, and the probiotic supplement 1 hour after breakfast and dinner.
Eight weeks after the regimens were completed, the subjects were tested for H. pylori eradication using the C-13 urea breath test.
The infection was eradicated in 92% of those who also received lactoferrin and Probiotics vs. 76% in those who did not. The therapy group also had less nausea, diarrhea, a metallic taste in the mouth, tongue inflammation, and abdominal pain.
Dr. de Bortoli and associates theorize that combining lactoferrin and probiotics with the standard therapy "provokes a synergist effect by launching attacks from different directions against H. pylori that could lead to a complete clearance of the bacterial infection."
For those who prefer to avoid antibiotics, I invite you to read my article on "Eliminating Indigestion Naturally."
References
Am J Gastroenterol. 2007;102:951-956.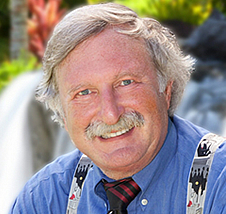 Jacob Teitelbaum, M.D. is one of the world's leading integrative medical authorities on fibromyalgia and chronic fatigue. He is the lead author of eight research studies on their effective treatments, and has published numerous health & wellness books, including the bestseller on fibromyalgia From Fatigued to Fantastic! and The Fatigue and Fibromyalgia Solution. Dr. Teitelbaum is one of the most frequently quoted fibromyalgia experts in the world and appears often as a guest on news and talk shows nationwide including Good Morning America, The Dr. Oz Show, Oprah & Friends, CNN, and Fox News Health.