Chronic Sinusitis - Actually a Yeast Infection
Published: October 17, 2012
Categories:
Antibiotics turn short-term sinus infections into chronic ones. To get to the root of sinus infections, and eliminate them, address the underlying fungal/candida infections. In addition, as sinus infections likely exist in what are called "Biofilms," oral antibiotics don't work, but special sprays can be very effective.
Although we have discussed some unusual viral and bacterial infections associated with the immune dysfunction of CFS/FMS, these illnesses are also associated with more of the day-to-day variety of infections. These include chronic sinusitis. In today's article we will talk about how to address chronic sinusitis—whether or not you have CFS/FMS.
We have known for years that chronic sinusitis responds poorly to antibiotics, and now experts are recommending against antibiotics even for acute sinusitis (see "Antibiotics Useless for Sinus Infections"). Nonetheless, this is all that many doctors give—in part because they are not aware of alternatives. Sinusitis can't be ignored though, and 2 new studies this week (see Sinus Surgery in Fibromyalgia (FMS) and Chronic Fatigue) showed that sinus surgery helps recovery from CFS. The good news is that we can get the same benefits without surgery—and the improvements will be more persistent!
As chronic sinusitis is predominantly caused by underlying yeast/fungal and biofilm infections, they are resistant to antibiotics by mouth, but can be effectively addressed with antifungals and nose sprays.
How Do Fungal Infections Cause Sinusitis?
These infections cause a stuffy nose, eventually causing the nasal passages to swell shut. In the body, any time something gets blocked (e.g., an appendix, gallbladder, etc.), it results in a secondary bacterial infection—and the sinuses are no exception. When this happens, your nasal mucus turns yellow-green, and you go to the doctor in pain. She or he then gives you an antibiotic, which knocks out the bacterial infection and sometimes leaves you feeling better. Unfortunately, the antibiotic worsens the underlying yeast infection in your nose, causing more swelling and blockages and therefore more attacks of bacterial infections. This is why sinusitis in the U.S. usually becomes chronic. An interesting study reported in the Mayo Clinic Proceedings supports this thought.1 The report in the Mayo Clinic Proceedings noted that previously "fungus allergy was thought to be involved in less than 10 percent of cases... our studies indicate, in fact, fungus is likely the cause of nearly all of these problems and that it is not an allergic reaction but an immune reaction."1 In the study, researchers found that most people with chronic sinus infections had fungal growth in their sinuses. This research is interesting because more and more studies are showing that addressing chronic sinusitis with antibiotics doesn't really do much and that shorter courses of therapy work just as well as the long courses. I find that conservative therapies (e.g., nasal rinses) are more effective than antibiotics for chronic sinusitis—but of course not enough by themselves.
In my experience, sinusitis (even chronic) usually respond dramatically to yeast therapy with Diflucan and a compounded nose spray that my patients love. It contains Bactroban and Xylitol, which kill the bacterial infections (and clinically appear to even fight biofilm infections), low dose cortisol to shrink the swelling and an antifungal. I recommend patients use 1 to 2 sprays in each nostril twice a day for 6-12 weeks while on the Diflucan. That is usually enough to knock out the sinusitis, although some patients like to stay on it long term or use it intermittently for recurrent infections. The spray is available by prescription and can be mailed from ITC Pharmacy. Simply have your physician ask for the "Sinusitis Nose Spray." Another very helpful over-the-counter therapy is a silver nose spray. In low doses, this mineral is an anti-infectious agent against both viral and bacterial infections, and liquid silver can even be used orally for many types of difficult-to-address chronic infections. Silver also works well in combination with the prescription sinusitis nose spray, and I find the 2 of them to be a wonderful combination.
Besides the annoyance of your nose constantly running, sinusitis causes other problems. Work by Dr. Alexander Chester has shown that chronic nasal congestion can actually trigger chronic fatigue, and 2 new studies actually address CFS/FMS with sinus surgery (see "Sinus Surgery in Fibromyalgia (FMS) and Chronic Fatigue"). In addition, having a chronic infection in your nose can also drag your energy down. A fringe benefit of addressing yeast overgrowth with Diflucan is that, especially when combined with the nose spray above, it frequently eliminates chronic sinusitis! As one more fringe benefit, it also often eliminates spastic colon/irritable bowel syndrome as well.
For those few patients with persistent chronic sinusitis despite therapy, I recommend the book Sinus Survival by Robert S. Ivker, a physician whose heart embodies what it means to be a healer. Dr. Ivker's website also has many helpful tools and resources.
So How Do I Address My Sinusitis?
As any physician is taught in medical school, the key to eliminating a localized infection is not antibiotics, but rather to drain it or wash it away. The billions of bacteria you wash down the sink save your immune system a lot of work.
For more information, see "Addressing Infections Without Antibiotics." An upcoming newsletter article will discuss addressing Candida in more detail, and this issue is also discussed at length in my book From Fatigued to Fantastic!
References
1S. Naylor, "Role of Fungi in Allergic Fungal Sinusitis and Chronic Rhinosinusitis," Mayo Clinic Proceedings 75 (5) (May 2000): 540-541.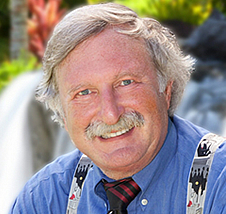 Jacob Teitelbaum, M.D. is one of the world's leading integrative medical authorities on fibromyalgia and chronic fatigue. He is the lead author of eight research studies on their effective treatments, and has published numerous health & wellness books, including the bestseller on fibromyalgia From Fatigued to Fantastic! and The Fatigue and Fibromyalgia Solution. Dr. Teitelbaum is one of the most frequently quoted fibromyalgia experts in the world and appears often as a guest on news and talk shows nationwide including Good Morning America, The Dr. Oz Show, Oprah & Friends, CNN, and Fox News Health.