Randomized Controlled Therapy Trial of Irritable Bowel Syndrome with a Probiotic E. coli Preparation (DSM17252) Compared to Placebo
Published: September 28, 2012
Categories:
Enck P, Zimmermann K, Menke G, Klosterhalfen S
Internal Medicine VI, University Medical Hospital, Tübingen
Abstract
Background
Therapy trials with bacterial compounds in irritable bowel syndrome (IBS) have produced conflicting results and, so far, an E. coli preparation has not been used.
Methods
Two hundred and ninety-eight patients with lower abdominal symptoms diagnosed as IBS were prescribed the compound Symbioflor(R)-2 (Symbiopharm GmbH, Herborn, Germany), an Escherichia coli product (N=148), or placebo (n=150) for 8 weeks in a double-blinded, randomized fashion. Patients were seen weekly by the physician, who assessed the presence of core IBS symptoms. Both an abdominal pain score (APS) as well as a general symptom score (GSS) were used as primary endpoints. Responders had to have complete absence of IBS core symptoms at >/=1 visit during treatment.
Results
The responder rate in GSS to the drug was 27/148 (18.2%) in comparison to placebo with 7/150 (4.67%) (p=0.000397). The improvement in APS was 28/148 (18.9%) and 10/150 (6.67%) for placebo (p=0.001649). The response was reached from visit 3 onwards with both medication and placebo. Post-hoc analysis revealed no significant differences in efficacy of the drug between the gender and different age groups.
Conclusion
Therapy of IBS with the probiotic Symbioflor-2 is effective and superior to placebo in reducing typical symptoms of IBS patients seen by general practitioners and by gastroenterologists.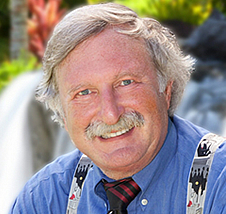 Jacob Teitelbaum, M.D. is one of the world's leading integrative medical authorities on fibromyalgia and chronic fatigue. He is the lead author of eight research studies on their effective treatments, and has published numerous health & wellness books, including the bestseller on fibromyalgia From Fatigued to Fantastic! and The Fatigue and Fibromyalgia Solution. Dr. Teitelbaum is one of the most frequently quoted fibromyalgia experts in the world and appears often as a guest on news and talk shows nationwide including Good Morning America, The Dr. Oz Show, Oprah & Friends, CNN, and Fox News Health.