Adequate Vitamin D Levels May Aid Weight Loss in Obese Patients
Published: October 21, 2012
Categories:
In this study, presented at The Endocrine Society's annual 2009 meeting in Washington, D.C., Dr. Shalamar Sibley from the University of Minnesota in Minneapolis told the conference about their research findings. In 38 overweight and obese men and women, Vitamin D levels (25 hydroxy vitamin D) were measured before beginning a low-calorie diet.
On average, vitamin D levels in study subjects were in the insufficient range (again suggesting that overweight people tend to have low vitamin D levels). More importantly, they found that vitamin D levels predicted how successful the diet would be.  
For each 1 ng/mL increase in level of 25-hydroxyvitamin D, obese patients lost almost half a pound more fat on their calorie-restricted diet. It is common for supplementation to increase vitamin D levels by as much as 40 ng/ml, so this is very significant!
I recommend a daily supplement with 600-2,000 units of vitamin D daily (the current RDA of 400 units is too low). Better yet, go for a walk outside in the sunshine, as over 90% of our vitamin D comes from sunshine (laying on the beach till you are a healthy pink supplies about 25,000 units of vitamin D). Meanwhile, a good multivitamin powder has 2,000 units of vitamin D. Don't take over 4,000-5,000 units a day without your holistic health practitioner's OK.
"If it is established," Dr. Sibley said, "that vitamin D does indeed synergistically contribute to standard weight loss approaches, such as a reduced calorie diet, then identifying and addressing inadequate vitamin D status could ultimately have a large public health impact on the obesity epidemic. Our findings suggest that vitamin D may play an important role in promoting optimal weight management," she concluded.
This study confirms what earlier studies have shown, as we've discussed in earlier articles.
Related Articles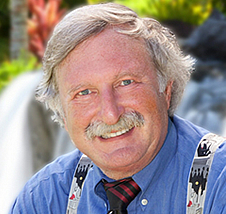 Jacob Teitelbaum, M.D. is one of the world's leading integrative medical authorities on fibromyalgia and chronic fatigue. He is the lead author of eight research studies on their effective treatments, and has published numerous health & wellness books, including the bestseller on fibromyalgia From Fatigued to Fantastic! and The Fatigue and Fibromyalgia Solution. Dr. Teitelbaum is one of the most frequently quoted fibromyalgia experts in the world and appears often as a guest on news and talk shows nationwide including Good Morning America, The Dr. Oz Show, Oprah & Friends, CNN, and Fox News Health.