The Fatigue and Fibromyalgia Solution
The Essential Guide to Overcoming Chronic Fatigue and Fibromyalgia, Made Easy
By Jacob Teitelbaum, MD
We're pleased to announce that The Fatigue and Fibromyalgia Solution is now available — having debuted as the #1 bestseller on Amazon.com in the CFS and fibromyalgia book category!
Countless people have been helped by Dr. Jacob Teitelbaum's landmark From Fatigued to Fantastic!, the all-time bestselling book on combating disabling fatigue and fibromyalgia. But being very detailed, and textbook like, people kept asking when there would be a short and SIMPLE version. Well, here it is!;-)
The Fatigue and Fibromyalgia Solution (Avery, August 2013, Paperback Original & Ebook) provides a solid, yet really short and easy to read foundation for those with fibromyalgia or even day to day fatigue. For those who have read From Fatigued to Fantastic!, it also offers the latest research and clinical advances in treating chronic fatigue syndrome, fibromyalgia, and the baffling, often dismissed symptoms associated with these debilitating conditions.
Filled with the most up to date information on why many of us experience an energy crisis, the best strategies for using medications and nutritional supplements, and recommendations for therapies and lifestyle modifications, The Fatigue and Fibromyalgia Solution is an exhaustive resource on chronic fatigue and fibromyalgia. Dr. Teitelbaum also presents the simple-to-apply S.H.I.N.E. Protocol, addressing Sleep, Hormonal support, Infections, Nutritional support and Exercise. Helping all readers develop an individualized program, Dr. Teitelbaum has created a new lifeline for anyone seeking compassionate, proven approaches for restoring wellness and regaining optimal energy and vitality.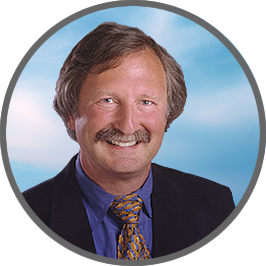 Dr. Teitelbaum's integrated treatment program is based on the clinically proven results of his landmark study and on his more than thirty years of experience in working with patients to overcome their illnesses. Using the most current information, Dr. Teitelbaum helps readers evaluate their symptoms and develop an individualized program to eliminate them. Specific guidelines for diagnosis and care are clearly and concisely presented throughout, along with supporting scientific studies and treatment recommendations that include the latest and best strategies for using prescription and over-the-counter medications, nutritional supplements, alternative therapies, and/or dietary and lifestyle modifications.
In addition to providing cutting-edge research, up-to-date scientific information, and practical advice, Dr. Teitelbaum offers the compassionate understanding of one who has himself battled and overcome these disorders. After being diagnosed with chronic fatigue syndrome and fibromyalgia (CFS/FMS) in 1975, Dr. Teitelbaum has spent the last 35+ years researching how to optimize energy production and vitality. The result of those efforts is The Fatigue and Fibromyalgia Solution.
Other Helpful Resources
Energy Analysis Program
Dr. T's Energy Analysis Program is a free online questionnaire that analyzes your energy level to pinpoint factors in your diet, health and lifestyle that may be contributing to fatigue. It takes about 15-20 minutes and upon completion provides you an instant personal analysis, with recommendations on how to boost your energy and feel greater wellbeing.
Make an Appointment With Dr. T
Dr. T is available for consultations both in person and by phone.
About the Author
Jacob Teitelbaum, MD, is a board certified Internist, researcher and expert in the areas of CFS, fibromyalgia, pain and sleep. He has written five books including the bestselling From Fatigued to Fantastic! (Avery, 2007). He lectures to patient, physician and research groups about his treatment program and has made appearances on "Good Morning America," "Dr. Oz," "Oprah & Friends." Dr. Teitelbaum lives in Kona, Hawaii.