Interstitial Cystitis or Painful Bladder Syndrome (IC/PBS) Caused by Fibromyalgia?
Published: July 21, 2012
Categories:
This study suggests that women with interstitial cystitis or painful bladder syndrome (IC/PBS) usually have it as part of a larger fibromyalgia-related process.
In this study, 313 women with IC/PBS were compared to 313 women without the illness, and were asked whether they had a list of symptoms which had started before the onset of their bladder problems. 78% of women with IC/PBS vs. 45% of those without had multiple symptoms preceding the bladder problems. Fibromyalgia-chronic widespread pain (FM-CWP), chronic fatigue syndrome, sicca syndrome (dry mouth and eyes), and irritable bowel syndrome was the most common mix.
This suggests to me, as we discuss in my book, Pain Free 1-2-3 (which also discusses how to address IC/PBS), that the bladder issues are part of a bigger fibromyalgia process. This explains why we also often see bladder symptoms (as well as Vulvodynia) often improve with the "SHINE Protocol" — along with the rest of the fibromyalgia symptoms.
In addition (see Sexual Abuse and IC/PBS), a history of sexual abuse not only contributes to getting IC/PBS, but also causes a different pattern of pain.
References
John W Warren, Fred M Howard, Raymond K Cross, Janine L Good, Myrna M Weissman, Ursula Wesselmann, Patricia Langenberg, Patty Greenberg, and Daniel J Clauw. Antecedent Nonbladder Syndromes in Case-Control Study of Interstitial Cystitis/Painful Bladder Syndrome. Urology, November 7, 2008; In Press. See article at ScienceDirect.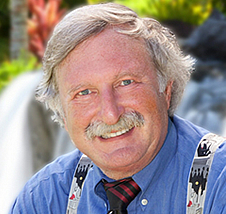 Jacob Teitelbaum, M.D. is one of the world's leading integrative medical authorities on fibromyalgia and chronic fatigue. He is the lead author of eight research studies on their effective treatments, and has published numerous health & wellness books, including the bestseller on fibromyalgia From Fatigued to Fantastic! and The Fatigue and Fibromyalgia Solution. Dr. Teitelbaum is one of the most frequently quoted fibromyalgia experts in the world and appears often as a guest on news and talk shows nationwide including Good Morning America, The Dr. Oz Show, Oprah & Friends, CNN, and Fox News Health.